Lil' Aisyah on the ride!!
Mcm Nurse nak pe melawat ibu baru bersalin kan?? Duduk pon belum betul lagi, tapi bila letak ats seat basikal tu, elok je tegak Aisyah duduk.

Aisyah sayang...you look funnylah in this pic! mcm muker tgh begging mama tu push your tricycle!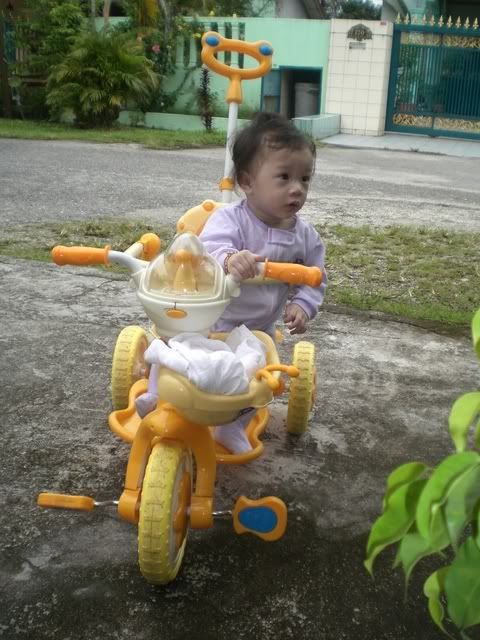 Curious about the surroundings. Asyik betul tgok pokok bonsai Atuk.
Kalau hari hujan or panas sgt, tak dpt main kat luar. Dlm umah pon jadi...tgok tu..sampai meleh air liur..sisa2 demam ada lagi tu. Poor my baby...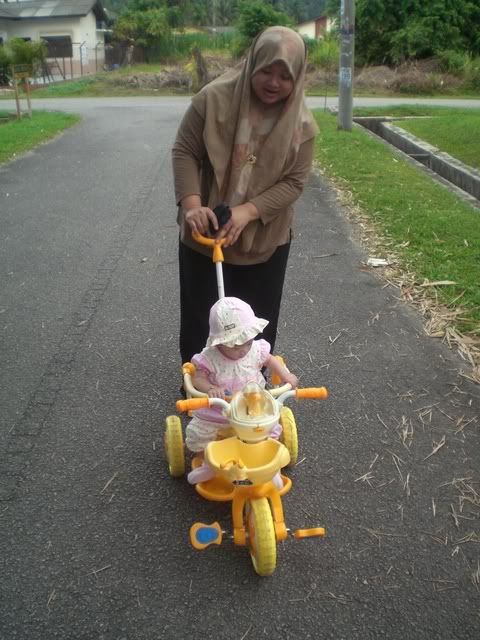 Ni lah aktiviti terbaru Aisyah dgn Mama..hehehe...ronda2 depan umah.... Beskal ni baru beli, hadiah sempena Aisyah dah baik demam.....Mama n Babah bought this tricycle kat My Dear Warehouse sale recently.