It was fun and exciting! Thanks to Fas and family for organizing (and sponsoring..hehe).

Here's some pics of mommies and their kids!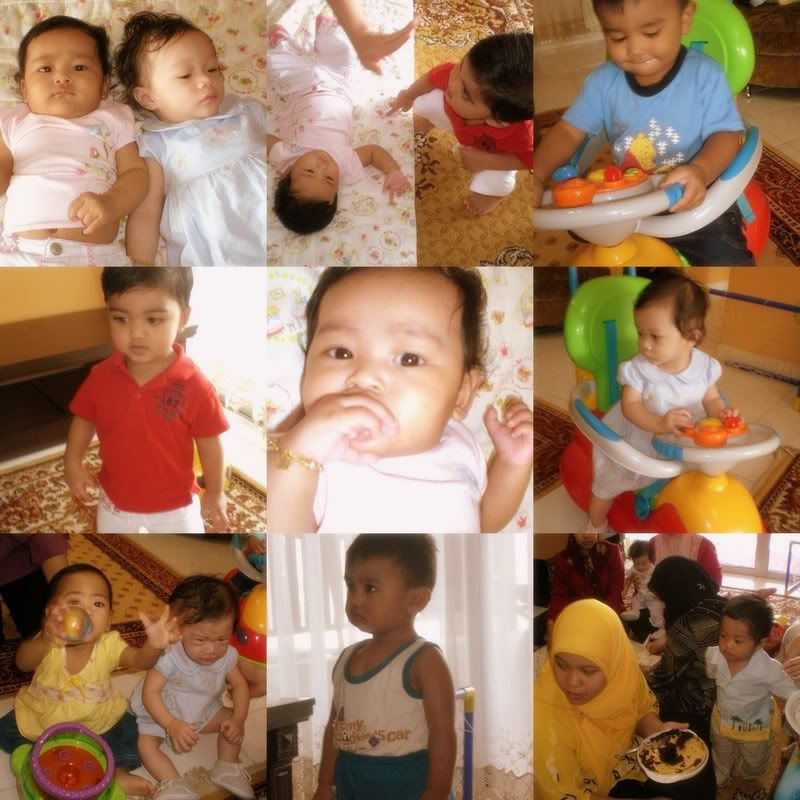 The kids - Play, Play, and Play!!
Aisyah & Suffiya
And the above photos was taken during me and
Nieza's
Mommy-and-baby outing. We went to 1U on our way back from Fas's house. Our original plan was KLCC actually but we change to 1U as it was closer and easier to go home. It was soooo..challenging, outing with the babies without daddies. But of coz, it was fun..kan niza kan? kan piya kan?? hehe...