Last nite I went to bed at 4.20am. Lewat sgt...bgn pagi rasa cam pening2. Been very busy tagging the accessories sbb nnt nak bagi kat SIL SitiSifir. Actually nk jumpa dia coz nk return balance kain dan tudung yg tak abis jual. But, I nk try promote kat dia gelang2 yg still belambak tak abis. hehe.. harap2 dia sudi nk try jual kat cikgu2 sekolah dia.

Lepas hubby went off to work, I had my BF and bagi susu kat Aisyah. Soon after...Aisyah nampak dh ngantuk. So, nilah peluang yg I tunggu2. Tidokan Aisyah kat atas, so mama pon leh join sekali. Mata dah ngantuk giler nih. Hehe..both mama n Aisyah slept untill 11.15am. Almost noon! Tak senonoh punya menantu! Haha...

Kalo tak kerana a phone call from Zell, sure we all overslept sampai noon. Zell bagitau news yg memberi seribu harapan kat mama. Hehe...adik dia yg dpt KPLI tu tersilap tgok tarikh daftar kat maktab which is actually dah terlepas! supposedly 23rd Dec, harini baru dia realized dia dah terlepas tarikh. So, guess what??? Immediate vacancy la position dia kat RASA tu. Zell suruh I gegas pegi RASA and hand over letter to Shazira (my future assistant! haha...). Yang kelakarnya, bila sampai sana and when I was about ready nk poslaju resume with all my certs...I baru perasan Zell lupa nk COP and sahkan all the certs. As we all know, kalo nk mintak keje gomen, all certs must be approved kan.. so, sebab i tak bawa original certs (kalo ada ori certs leh suh Penghulu KKB cop kan) I terpaksa lak berdesup pegi Tg Malim! Adoih.... mcm Explorace taww! Luckily si Zell ni ada simpan COP mak dia (tu pon yg rejek punya sbb mak dia dah ada cop yg baru. hehe)

Psssstttt...dont tell anybody....Zell tolong COP and ME-myself...yg sign on my own certificates! Mula2 I ingat Zell got her own "pengecop-stamping". Rupa2nya mak dia punya sbb dia mana ada stamping sbb dia bukan Pegawai permanent kerajaan! Dia pon kontrek lagi rupanya. katun betul lah kitorang harini. Adoih la...jgn terkantoi sudah! Haha... Zell said, mak aku nama Norlia...ko sign jer hurup N then ko gedik2 jer hurup lain pastu... muehehehehe... Nilah sejarah mintak keje yg paling kelakar in my life. We all kelam kabut sgt sbb nk kejar cut-off time poslaju which is 3pm sharp. Akhirnya semua dah siap.... Anyway, sbb dah kelam kabut sgt...I've lost my pendrive :( Mujur tak ada mender personal or important dlm tu..except for my resume. On the way balik dr Tg Malim, I did drop by kat RASA again to check whether I've accidentally drop it there..but tak jupe jugak.... its ok lah....dh takde rezeki kan..
Balik rumah sampai abt 5pm something. Tengok keta hubby dah ada depan umah. Eh, apsal dia balik awal ehh.... Rupa2nya my hb kena cirit2 birit. And my mil said Aisyah pon cirit birit sampai kena seluar dia. No wonder I tgok Aisyah dah pakai baju lain... Petang tadi masa nk mandikan Aisyah, bila bukak diaper dia..rupa2nya dia cirit lagi. Apsal tak bau??? biasa kalo dia berak mesti kitorang terbau. Risau gak ni. salah mkn apa agaknya. Maybe sebab semlm I suapkan chipsmore cookies kat dia sbb I kesian tgok dia mcm teringin tgok mama dia mkn sorg2. Sorry yer sayang, next time mama will be extra careful on your food ok. Mlm ni nampak dia ok jerk..even ptg tadipon hb kata dia takde la nangis ke aper ker..thats why sapa pon tak pasan dia dah terberak.
Dua beranak ni memang chemical diorang kuat betul lah. Babah cirit, baby pon cirit.. tu..dua2 dah belayar dlm bilik...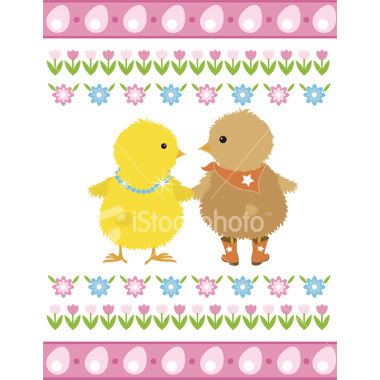 Waht happened to my DIET???? Alamak....semua dah gone with the wind lah. Nanti nk start balik... Alang2 dah hujung tahun, 2nd Jan ni baru nk start balik. Hurrmmm...