Its Saturday. Usually during weekends, the 3 of us akan pegi outing. Dh lama sgt rasanya tak kuar jln2. Most likely kena postpone to tomorrow sbb esok mmg kami dh janji dgn Ah nk pegi Low Yatt, temankan dia nk beli laptop. We sort of jadi advisor dia la esok.

Well, actually I was (and still...) bengang dgn hb. I've told him since early this week that I wanted to go to Hytex warehouse sale. Tot wanna buy a few long pants for Aisyah as she already started crawling. Rumah ni boleh kata fully carpeted. So, if she wears short pants, lutut dia nnt jadi merah sbb bergesel kat karpet yg kasar. Ingatkan nk pegi kejap jer. Kuar pagi2, and spend there abt 1 hr then terus balik umah. Kilang tu pon dekat jer dgn umah. When I 1st told hb that I want him to babysit Aisyah while I go there on my own, he was sort of 'OK'. Infact, he told me that some his friends wanted to join us. All 3 of us will go. But last nite, he was hinting to me about going fishing.... I didnt take it seriously cos I tot it will be in the afternoon! Tis morning awal2 pagi dia dah bgn and Im sort of bengang bila dia ckp dia nk gi mancing udang kat Kuala Selangor. So, I pon fire dia balik.."I tot U already promised me about the Hytex..." And I lagi tambah bengang when he replied..."Well u can go on yr own...." And I was like burning and replied this..."What?? go there alone with our baby...?" His reply was...."Ask my mom to babysit her then..."

I jadik speechless. I know this was no big deal. Hytex warehouse sale tu will be held every weekends sampai end of Jan. That means, esok or next week or next 2 weeks from now pon we can still go there. But, what makes me upset the most is
he broke the promise
. He knew already that he wanted to go fishing. Why cant he tell me earleir? Why he still dare to promise me?And, as usual... I kalau marah+geram+upset mula la jadik singa betina (my anger management teruk taww!) Ingatkan I tanak tunjuk sgt yg I tgh bengang dgn hb. Bila I dgr dia start enjin keta kat luar, lagi tambah sakit hati...so, sbb dah geram..mcm biasa I mesti nangis. Suddenly I dgr suara hb kat ujung katil "Ma...u take this money....." and he noticed that I was crying! "La...kenapa nih....?" I was.... "nothing...its ok..." And he was... "La...esok kita kuar la ok" And Im speechless....
A few minutes after that, zzzooommm! dia pegi jugak... Serious, I didnt mean to show my expression this morning. Ingatkan saja nk nangis sorg2. Tak sangka lak tetiba hb naik ats balik nk hulur duit. Abt 9am something hb called... "U dah siap2 nk pegi ker? did u read my sms?" Im like..."Nope, I didnt read it. Why?" "Azam (his officemate) nk ikut u pegi" I said "Not sure whether going or not, Malas nk bawak baby..." He was like..."Hurrmmm...ok lah then. I'll tell Azam you r not going" And suddenly I felt like kemarahan yg dh mula reda, dtg balik..and quickly (and rudely) I hempas gagang phone tu! Alamak...lepas tu terus rasa menyesal sgt2. Why am I being so rude to him. Macamlah hb buat salah besar sgt! But dah byk kali taww I told hb to keep his promises or else jgn buat janji! I mmg pantang kalo dah janji awal2..tetiba last minit tak jadi. So, this incident dah ruined my mood for the whole day. Luckily both my PIL byk aktiviti harini. Pegi marhaban, then tghari they all went to Hosp Sg Buloh-pegi visit my uncle (hb side). So, tinggallah Mama n Aisyah...doing nothing other than eat and sleep! (and it gives me enough times to think back of what I've done!)
Sometimes I terpikir...maybe selamani I terlalu indipendent. All this while, kalau I nak sesuatu atau nk pegi mana2... I selamba jer pegi dua beranak dgn Aisyah. And, if I want anything I hardly ask hb to buy for me. Dunno lah..but I feel uncomfortable asking for money from hb. Sbb I rasa mcm dia byk tanggungjawab. What he gives is what I take. Never ask for more.. (well maybe sometimes I did jokingly tell him to add my monthly allowance). Kdg2 rasa mcm I jer sorg yg try to understand his situation, his family, his friends, his hobby, his financial..and his..and his...bla..bla.. but when its my turn...mesti I jugak yg mkn hati sendiri. Ntahlah....tataulah sampai bila nk mcm ni. Alamak...dah mula ungkit pasal hal kecik2 hati ni..nanti mulalah terkeluar citer2 yg lagi panas..tak best lak kan. Every marriage got their own obstacles kan?? Kalau tak berani nk face the challenge..baik jgn kawin kan?? Hehe... Maybe cabaran I ni kecik sgt kalau nk compare dgn masalah org lain. So...Im still grateful and hope that everything will be okay after this. Perlukah I memanjangkan RAJUK ini?? hehe....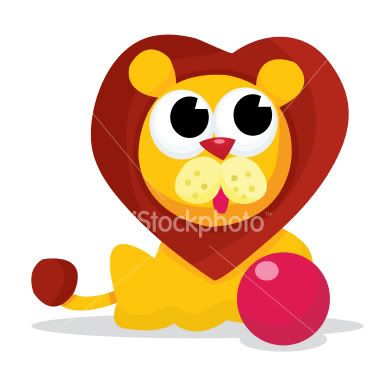 Last nite hb ada futsal game. We brought Aisyah along. Kat sana jumpa ramai hb's officemates. Lepas game, we all lepaking kat McD sampai pukul 11 lebih. Aisyah mula2 dh tertido masa kat court futsal. Bila masuk mcD yg bising kemain (ramainya orgggg...) terus terjaga. I had my once-a-year prosperity meals (yummy!) while hubby had a doublecheese burger with chicken nuggets. Gemoklah mama..... habis diet hancur berkecai!
So cheeky kan gambar ni? Pandai jelir2 lidah lak bila kita nk snap gamba dia.
Aisyah and Babah yg kepenatan main futsal. Notice her pacifier clipper? Hehe...penting tu!