.
Hari ini hari Ahad. Saya tatau apa nk buat. (tapi saya baru selesai 'buat' tidur) hehe. Anak sayer masih tidur. Lalu saya mengadap komputer dan membelek-belek saman. Ada banyakkkk sgt saman yg saya tak bayar lagi.

Saya jawab yg senang dulu. Yg ini dari Oli.

1. Do u think u r HOT?
--> berani tanya soklan ni kat
MR
yg tgh kurang carbo nih ek?
Aah. saya sentiasa HOT. Dulu masa muda2 HOT kot lain, skang dah jadi mak besar, aku HOT kot lain pulak. Apa yg lain? Tak yah tanyalah..kang aku HOT kang!
2. Upload a pic of you?
Banyak sgt dah gambo MR ni tersiar kat blog mencah ni. Heh, tp sebab sayer tgh tak buat apa. saya korek gambar arkib dan jumpa gambar saya yg manisss banget nih! uweeekkk....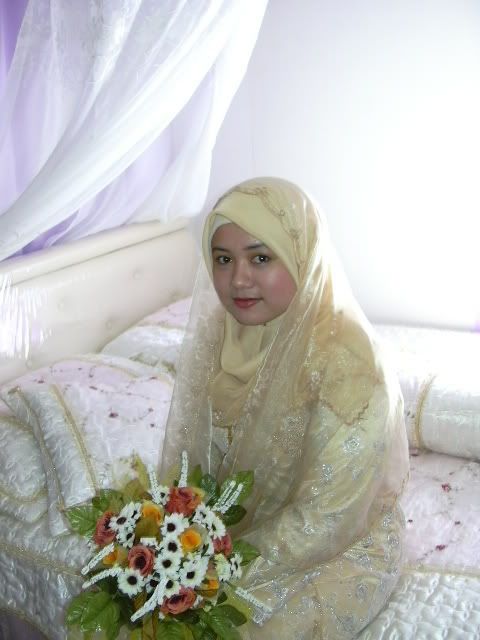 3. Why do u like this pic?
Sebab masa tu saya tawen arr... (sambil tersyipu-syipu malu) Walaupon gambau tu mcm kena tepek bedak 8 lapis!
4. When was the last time u eat pizza?
Bulan lepas rasanya. Nenek Onah tak masak, haku lagilah malas nk masak kan?
5. Last song u listen tu?
Little Einstein versi Aisyah. Ten tong ten tong dlm bahasa dia....
6. What r u doing now beside doing this?
Pegang spare tyre kat perut. Dlm hati berkata, bila ko nk merambus lemak2 oiii...
7. What name u prefer beside yours?
Julia. Sgt sweet. Not for me and not for any of my future baby girls also. I just love it!
8. People tag?
Takde sapa lah nk disaman. Hehe..sebenarnya malas nk pikir.
p/s : Thanks Oli for promoting me and my
bizkizz
kat blog dier. Hehehe...
.