Last Thursday, 3 of us balik Perak. Hubby got to visit his vendor kat Kedah. So, amik kesempatan balik kg. Leh claim taww. hehe. Bertolak dr Rawang at abt 11 pm. Aisyah as usual, was a superb co-pilot. Tido sepanjang jln. So, mama pon dgn senang hati tido lena dlm keter. Dah lepas tol Kamunting baru mama take over jd driver.

This time kami tak pegi jalan2 mana2 pon. Betul duduk lepak kat umah jer. Maksu Anor jer yg rajin melayan Aisyah. Aisyah plak enjoy betoi main sama kucing2 maksu yg tersgt lah byknya...

Tgh geram tengok si Momok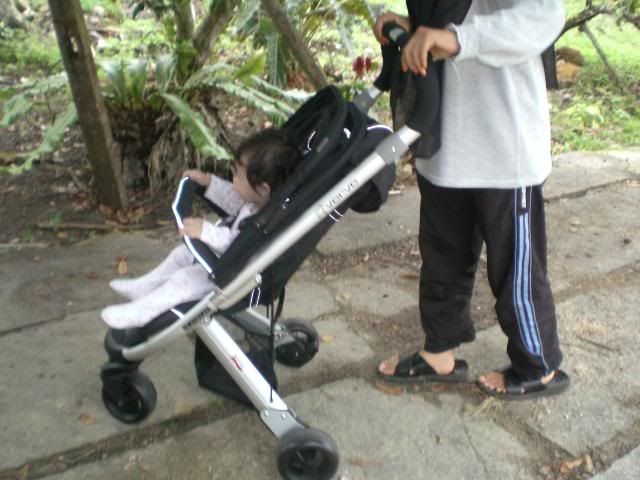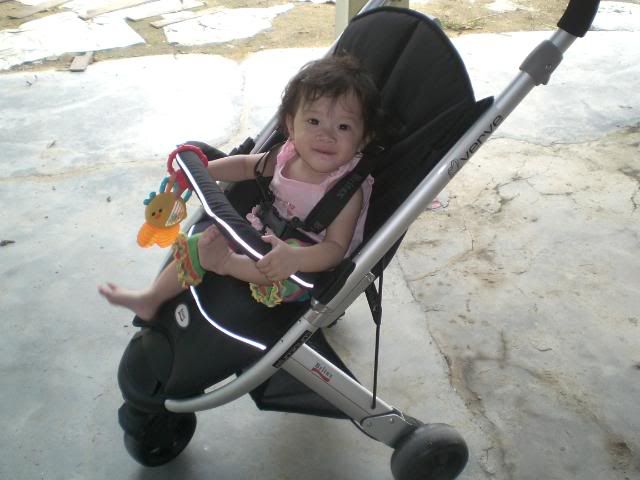 Syok betul Aisyah jadi Dora the Explorer. Habis kitab2 Tok Ayah yg berabuk dlm rak...Aisyah tolong "kemas"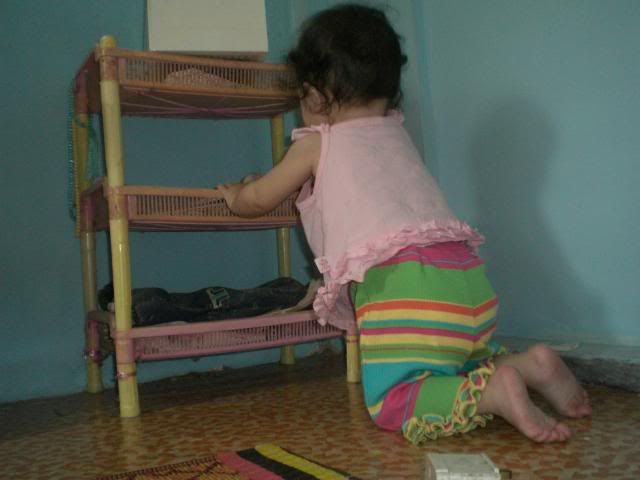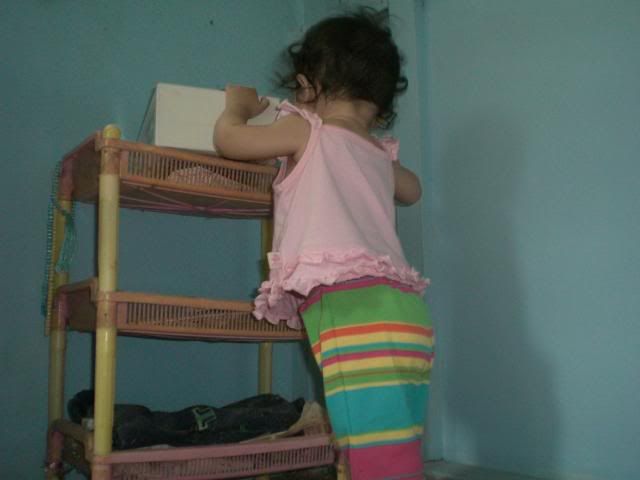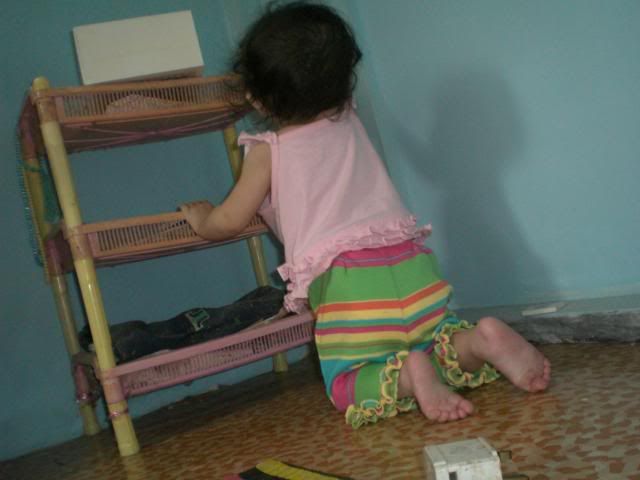 Nak balik dah...co-pilot tgh "caj bateri"...