Uhh..Uhh...esok start CNY cuti. Harini last day keje (for this week). Angin kus-kus ku becoz of
point number 1
still tak ilang lagi. Im still giving
silent treatment
to hubby. Talk only when necessary. And hubby will always be the one who break the ice everyday (for the last few days). As much as I can, I will try to avoid tunjuk muker masam esp. in front my PIL. Act like naturally, cuma I talk less.
What's my tentative plan for this holidays/weekends?? Listed a few here...
Balik kampung - most probably tak jadi coz gaji lom masuk. But, ada gak kemungkinan nk balik coz my sil and my sis pon nk balik kg! best wey...kumpul ramai2 kat kg...
Pegi umah cuyah kat Klang.

Lepak dgn Zalwa kat Vista.
Lepak dgn Syanie...oppss, kena check dulu whether shes available or not.
Lepak dgn Kak Riza kat Bdr Tasik Puteri..aiyoo..lama dah tak jupe dia.
Pegi jalan2 kat mall everday...khamis, jumaat, sabtu, ahad...shop n shop sampai kopak!
Buat bodo..lepak dlm bilik dari pagi sampai mlm tanpa memperdulikan ipar duai ku yg balik bertandang! (Uhhh...yg ni yg paling tak relevan nampaknya....)
Alalalalla...alallalala......lari masuk utan lah! (baru padan..perangai mcm kera sumbang. huhuhu)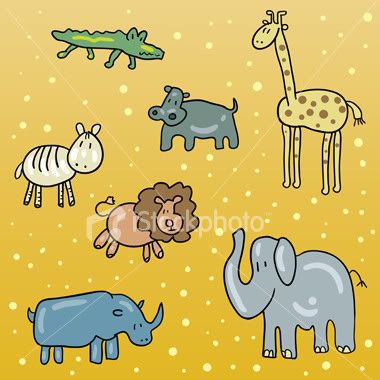 Anyway, mau tanya sape2 yg tau menahu pasal
e-statement Touch n Go
...boley ka anda assist saya on below issue ekk? Nih, saya tepek email conversation between me and worang2 TNG nih!
====================================================================
Hello and a good day to you.
Upon verification, we found that your details given did not match to our system database. Please confirm the following details;
1. Original purchaser and owner
2. If different, what is the relationship between the current user and an owner
3. If the current user is the original purchaser, would you please furnish us the following details

a. Date of purchase
b. Purchased location
We hope to hear from you soon in order for us to confirm your user and e-Statement registration.
If you have any queries, please do not hesitate to contact our Touch 'n Go Careline Centre at 03-7628 5115 (7.30am to 7.30pm : Monday to Sunday). We will be glad to assist you.
Kind Regards,
AZLINA YAKUB
Touch 'n Go Customer Service
-----Original Message-----
From: Raihan Juri [mailto:

raihan790@yahoo.com

]
Sent: 04 February 2008 12:27
To: Careline - RSSB [

touchngo_careline@rsegar.com

]
Subject: failure in registration


To whom it may concern,





I was directed to this mail in regards of below message. Kindly assist. Appreciate your soonest action.





Thanks




Raihan Juri




012-265 8595



====================================================================================




Dear Mr/Ms. raihan mohd juri,





Thank you for subscribing to Touch 'n Go e-Statement. We regret that the system failed to register your subscription as the system is unable to match and verify your details with Touch 'n Go database.



Transaction Details


| | | |
| --- | --- | --- |
| Name | : | raihan mohd juri |
| NRIC No. | : | 790704086236 |
| Touch 'n Go Card MFG No. | : | 3467490498 |
| Username | : | raihan790 |
| Transaction Date & Time | : | 02 Feb 2008 15:00:16 |



You are kindly required to contact Touch 'n Go Careline Centre at 03-7628 5115 or e-mail to

touchngo_careline@rsegar.com

for verification purposes and approval of your Touch 'n Go e-Statement registration.




Regards,
TOUCH 'n GO

=====================================================================================

Dear Bloggers sekalian, soklan saya berbunyi begini:


1) When we first bought TNG card,
do we have to register our purchase?
(Mcm kita register prepaid phone starter pack?)

2)
How do we know the
Touch 'n Go Card MFG No

?

As for me, I assumed nombor yg tertera kat belakang kad itu sbg Mfg number. Betul ker? Dan kalau salah..mana nk ambik no mfg tu?





Sedikit info dari sayer:




1) Kad TNG ni sumi sayer yg punyer...kan skang saya tgh perang dingin, so..sayer malas mau tanya dia. sbb kalau tnya dia kena becakap kan...Kalau saya bercakap habisla ego sayer kan.. ~sigh~



2)

Kenapa saya nk request e-statement? Sbb saya tak puas hati...balance kad saya haritu ada lebih daripada RM50. Last week saya naik komuter pegi dan balik keje. After 1 week saya tgok balance TGN saya RM 1.30! Sungguh tak masuk akal. Sbb saya penah dengar dan terbaca somewhere...scanner TNG kat stesen2 komuter selalu weng! Sedangkan, kos pergi balik keje sehari hanya RM 5.40. So, kalau 5 hari kosnya hanya RM27. I might be wrong...I might be tersilap tgok my baki before this..But, I want confirmation. Tak per kan..at least takderlah sayer menyumpah seranah TNG dan KTMB sesuka hati...hehe...




Bantuan dari anda semua amat saya hargai... :D